Play Star Trek™ Timelines on PC with NoxPlayer
Details
Last Update :  2022-09-21
Current Version :  9.1.0
Welcome to Starfleet, Captain! STAR TREK TIMELINES is the ultimate Star Trek™ scifi and roleplaying mobile game with the battle on a spaceship in space. Conquer the galaxy with them! Set your phaser to stun and join Starfleet on an adventure through space to save the galaxy from a time anomaly. The STAR TREK TIMELINES brings together the heroes and villains of Star Trek history. Experience epic combat in this Star Trek™ strategy game! Are you ready to join this scifi galaxy space war with your best starships?

This is the first mobile game to include ships and characters from the new series, Star Trek: Discovery Get ready to explore the infinite universe, build your battle space station, construct your powerful fleet, and join alliances to occupy regions of space together in this PvP galaxy battles! Join a fleet, explore the unknown areas in space, and gather your friends to help you take control of the galaxy! Conquer the galaxy!

Galaxy starship enables you to travel through endless universes with many planets to conquer. As the commander of a starbase in the galaxy space, you will join powerful alliances, defeat your enemies, and build a fleet to protect your empire in the galaxy. Take command of your starship and save the galaxy in this combat simulator game.


FEATURES of Star Trek Timelines Space Wars & Galaxy Fleet Attack:

ASSEMBLE YOUR CREW with hundreds of characters from all the Star Trek worlds, including the Original Series, The Next Generation, Deep Space Nine, Voyager, Enterprise, Picard, and Discovery. Each character has their own unique combat skills. Play as your favorite character: Spock, Picard, Captain Kirk, and many more to choose from. Create your own team using the strongest Heroes and Villains from Star Trek! Assemble the strongest crew, get your starship ready to go full speed ahead, and fight in the warfare arena in this galaxy space wars game!

COMMAND ICONIC STARSHIPS FORCE, including U.S.S. Enterprise, Voyager, the Klingon BirdofPrey and Sarcophagus ships, Starfleet warships, Novaclass vessels, and many more. As the commander of an interstellar spaceship, you have to command all of the different starships to attack. You have the power to overcome your alien enemies! Then, build up the powerful starship and equip it to be ready for war!

JOIN A FLEET COMMAND to team up with your friends, compete together in events, and upgrade starbases for shared bonuses. Unlock spaceships and upgrade them with powerful weapons and construct the best fleet command to increase attack and defense. Form a fleet with your starships, take them into battle, and become a force to be reckoned with! Will your team be the hunters or the hunted in this gem among attack games?

DEFEAT YOUR ENEMIES in starship battles in the PvP battle arena where you'll test your crew's ability against the best Captains in the galaxy. Train your skills in strategy and combat to overcome the dangerous universe of Star Trek Timelines.

UPGRADE YOUR BATTLESHIPS to complete the different missions. Become the commander, take your space fighter to the battlefield armed with an arsenal of weapons, and use your flight agility to fly through lethal enemy territory in this stunning galaxy shooting game. Control your battleships as well as fire and kill the space shooter during the various wars.

In STAR TREK TIMELINES, you can command your starship in battle and build up your best crew of Star Trek characters in this scifi and RPG legends game. Navigate through the galaxy by building and upgrading ships, engaging in intense space battles, and completing challenging missions. Join a fleet, discover the unknown, and assemble your friends to help you take control of the galaxy shooter war!

STAR TREK TIMELINES © 2021 Tilting Point. STAR TREK™ & © 2021 CBS Studios Inc. © 2021 Paramount Pictures Corp. STAR TREK and related marks and logos are trademarks of CBS Studios Inc. All Rights Reserved.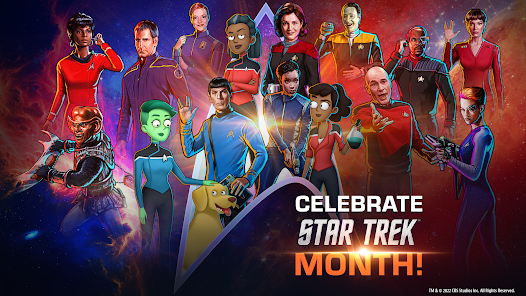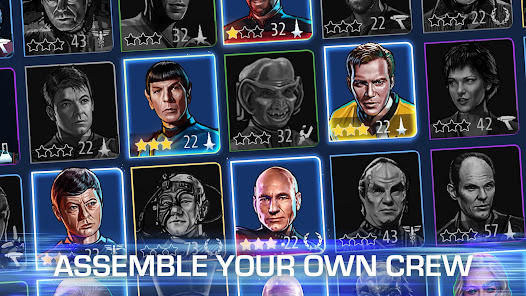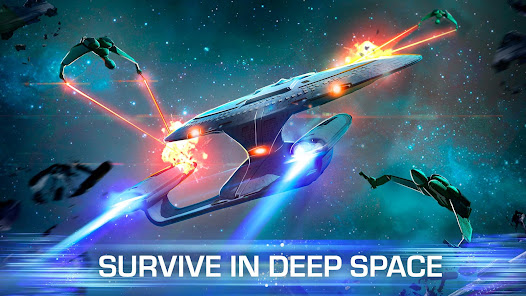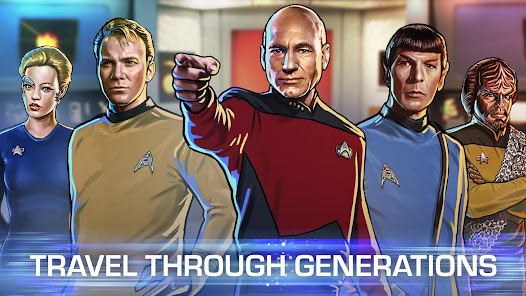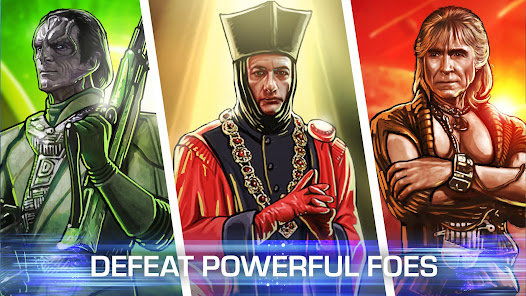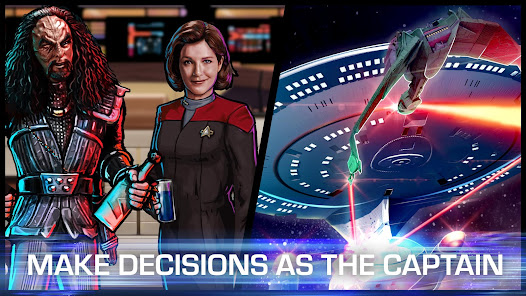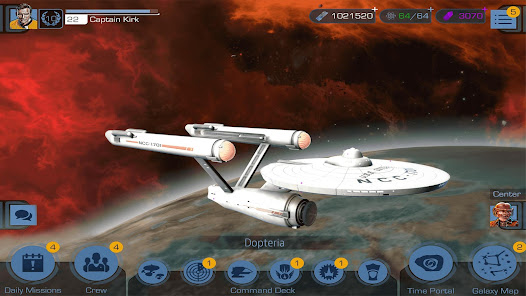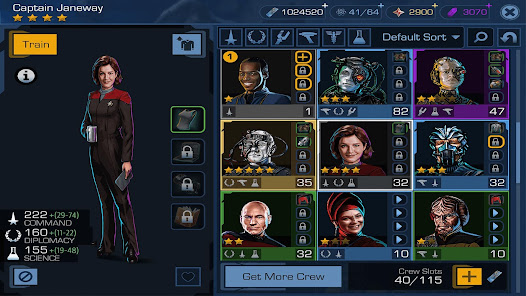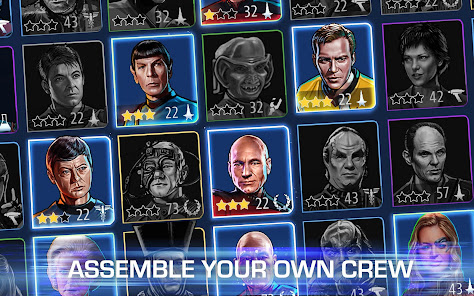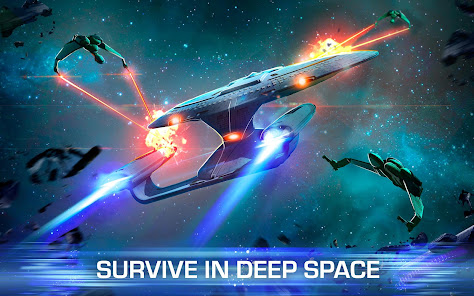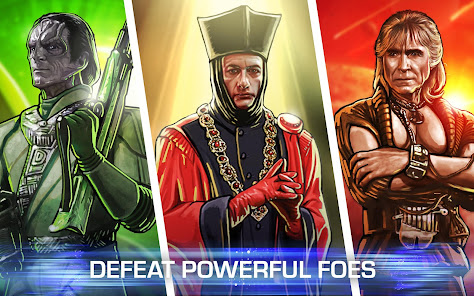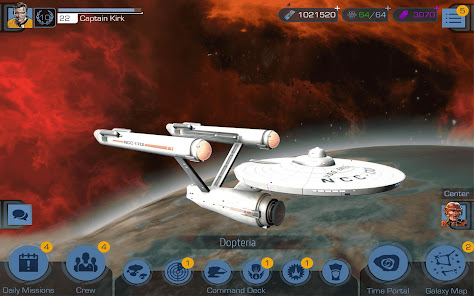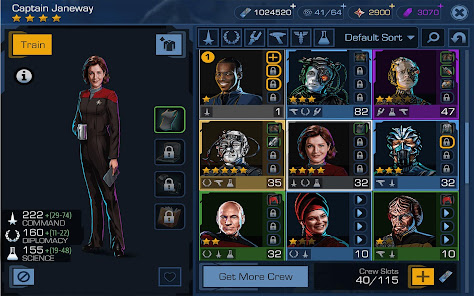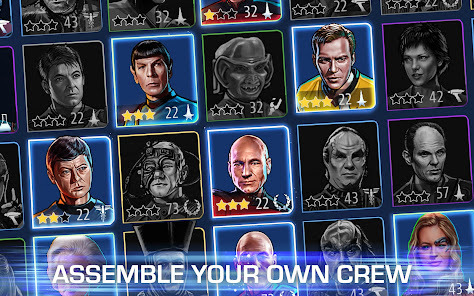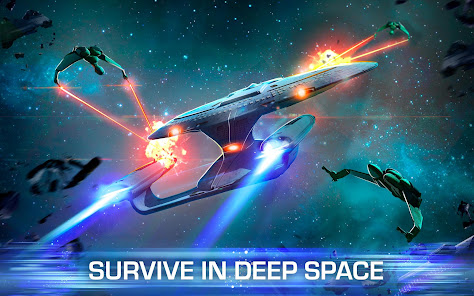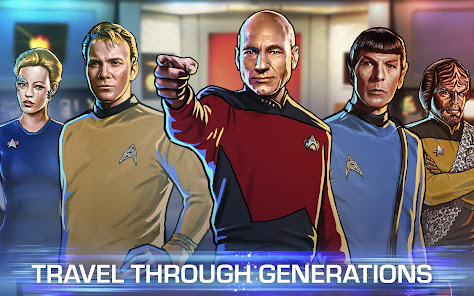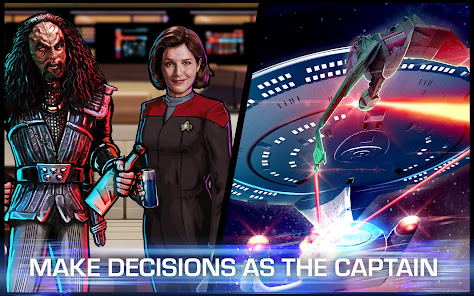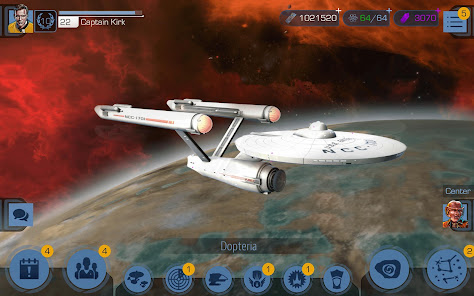 NoxPlayer Delivers The Best Gaming Experience For You
How to play Star Trek™ Timelines on PC using NoxPlayer
1Download NoxPlayer on your PC.

2Run the installation package and complete the installation.

3Search for Star Trek™ Timelines on NoxPlayer.

4Install the game in Google Play.

5Click the game icon to start it.

6Play Star Trek™ Timelines with NoxPlayer on PC easier!
Simple Method
Method 1. Click "Download on PC" to download NoxPlayer and apk file at the same time. Once installation completes, play the game on PC.
Method 2. If you already have NoxPlayer on PC, click "Download APK", then drag and drop the file to the emulator to install.
The Wonderful Video of Star Trek™ Timelines
Do you wanna run Star Trek™ Timelines with a better gaming experience? With the benefit of the bigger screen, smarter keyboard and the higher hardware performance, NoxPlayer brings you an extreme gaming experience on PC. By downloading and playing Star Trek™ Timelines on PC via NoxPlayer, users don't need to worry about the battery or the interruption of calling.
NoxPlayer is compatible with Android 7 and supports running over 90% of the mobile games on PC, which will boost your gaming experience perfectly. In addition, by opening multiple instances, Noxplayer supports to running multiple games or apps at the same time, or chatting with your friend while playing game.
NoxPlayer is perfectly compatible with AMD and Intel with the exclusive core virtualization technology, making your computer run more stable and smoothly. Download NoxPlayer and experience it now!
Please download with PC browser
NoxPlayer is designed for Windows and MAC OS, please visit this website via computer browser to download NoxPlayer.